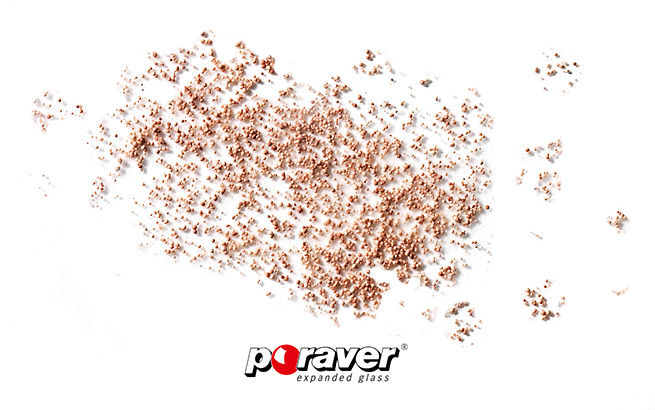 PAINTS AND WALLPAPERS

CREATIVE SURFACE DESIGN WITH PORAVER® AS A STRUCTURAL GRAIN
---
Poraver®, as a structural grain, gives modern wall paints something extra. A variety of surface appearances and textures are possible, depending on the grain size. The coatings made with Poraver® can be easily applied using a wipe, brush or spatula technique. Because of its stable, lightweight and round grain, Poraver® is ideally suitable for this application as a texture component. Wallpapers can also be finished with white or colored Poraver® to create distinctive surfaces.
PORAVER® PAINTS AND WALLPAPERS
APPLICATION EXAMPLES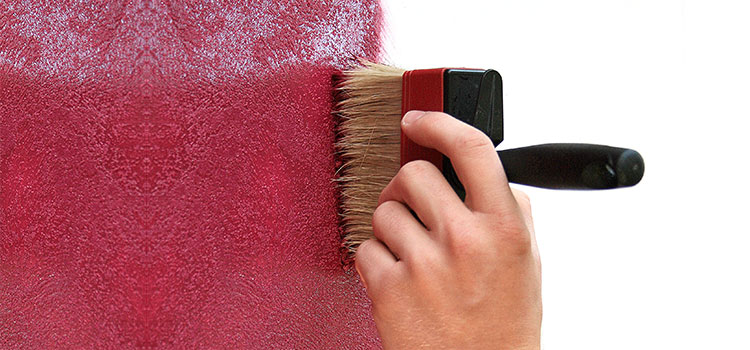 APPLICATION EXAMPLE
PAINTS
---
Together with the binder, Poraver® adheres well to the wall, is purely mineral, free of harmful substances and is delivered in a quality that contains no broken grains. The spherical grain shape additionally facilitates application. This results in completely new effects for paints, such as structured island formations or drifts in the structure.
APPLICATION EXAMPLE
WALLPAPERS
---
Wallpapers coated with Poraver® achieve new surface textures. Poraver® is particularly suitable for the complete or partial finishing of vinyl wallpapers with white, colored or metallic effects. Applied to the surface, Poraver® improves the acoustic properties of the wall covering. Worked into nonwoven wallpaper, Poraver® increases the thermal insulation property of the product.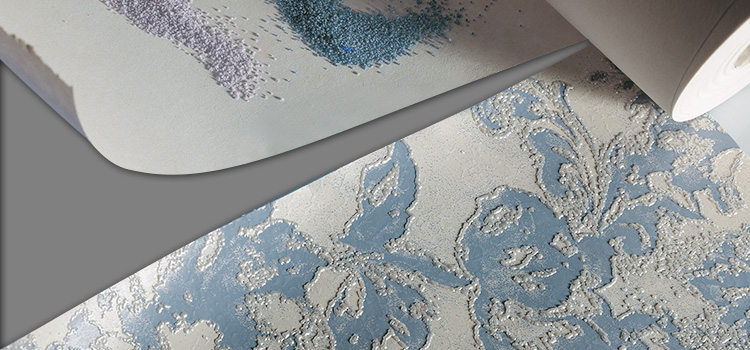 THE BENEFITS OF PORAVER®
---
OPTIMIZE YOUR PRODUCTS WITH OUR LIGHTWEIGHT FILLER MADE OF RECYCLED GLASS
Purely mineral

Free of harmful substances

Free of broken grains


Reduced sanding

Fast and easy application using a brush

Lasting, unique surface texture
PORAVER® SAMPLE SERVICE
Would you like to thoroughly test out Poraver® expanded
glass granules for your application? No problem!