MINERAL CASTING, POLYMER CONCRETE AND THERMOSET

WEIGHT AND COST SAVINGS
---
The terms "mineral casting" and "polymer concrete" are sometimes used synonymously. A grading curve which also contains coarse aggregates (larger than 4 mm) is used below for polymer concrete. In mineral casting, rather fine and high-quality fillers are used. This also yields a variety of applications.
Conventional mineral casting and polymer concrete structural components generally have rather high densities (2000 – 2300 kg/m³) because of their mineral fill. When Poraver® is used, the thickness of such building components can be reduced by up to 70 %.
FUNCTIONAL RESIN FILLER
Poraver® is a suitable replacement for traditional resin fillers such as Calcium Carbonate and other engineered mineral filler systems. Poraver®'s various size ranges and choice of grades gives thermoset product engineers great flexibility when designing and formulating resin mixtures and slurries. 
PORAVER® MINERAL CASTING AND POLYMER CONCRETE
APPLICATION EXAMPLES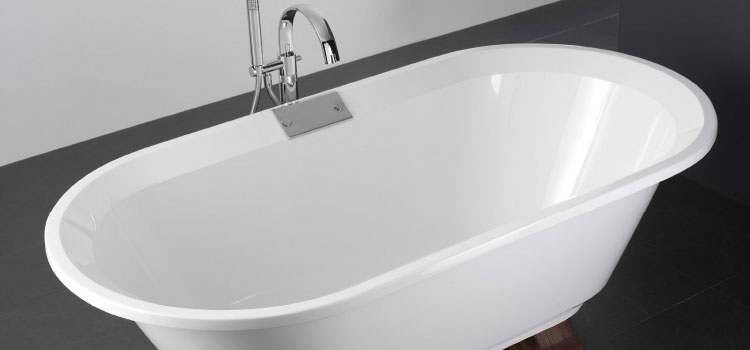 APPLICATION EXAMPLE
SANITARY PRODUCTS
---
Poraver® enables a reduction in weight by up to 70 %. This allows sanitary fixtures such as sinks, bathtubs or toilets to be significantly lighter. In addition, Poraver® integrates thermal insulation properties in bathtubs because the air filled Poraver® granules have a lower thermal conductivity in relation to conventional mineral fillers.
APPLICATION EXAMPLE
VANITY TOPS AND COUNTER TOPS
---
Lightweight and robust vanity tops or counter tops with the look of natural stone can be easily made using Poraver® as carrier material – for lighter products with simpler handling and easier processing.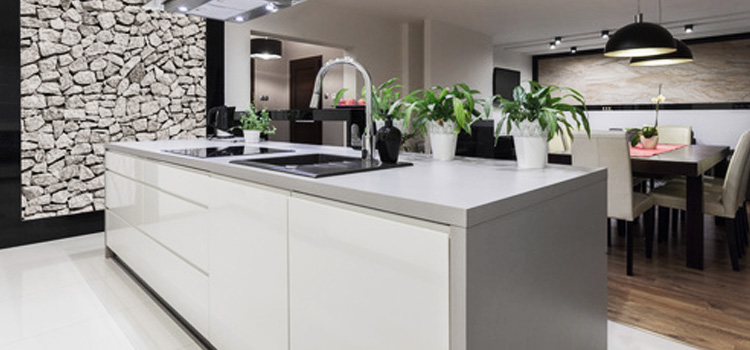 APPLICATION EXAMPLE
DECORATIVE PANELS AND WINDOW SILLS
---
Poraver® can help reduce the weight of decorative panels and window sills significantly. Together with the easy handling, products are possible which can be easily adapted and altered at the installation site.
APPLICATION EXAMPLE
FURNITURE
---
Outdoor furniture is a growing market segment. Poraver® helps to significantly reduce weight, together with its resistance to thermal changes, environmental influences as well as moisture.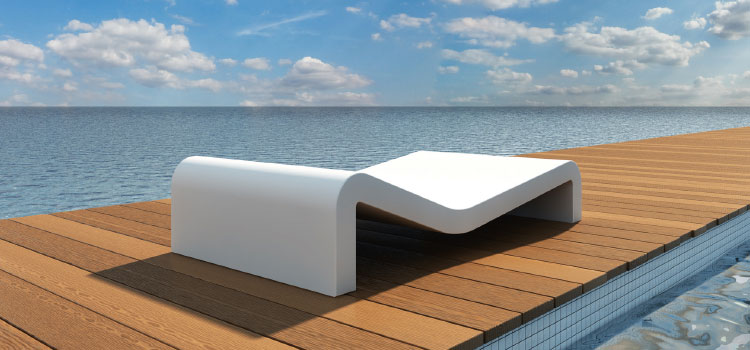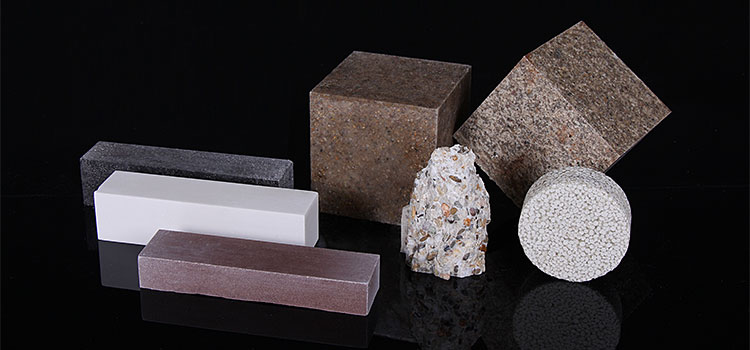 APPLICATION EXAMPLE
CONCRETE REPAIR PRODUCTS, STRUCTURAL COMPONENTS, MACHINE BEDS, PIPES
---
Polymer concrete is a high-performance construction composite material made of resin and a high proportion of mineral fillers for long-term use with outstanding physical and chemical properties. The material is manufactured by an uncomplicated casting and curing process, in which the product can be shaped as desired. Pore-free surfaces and a high dimensional stability are obtained which do not require any further finishing. Polymer concrete is characterized by a very short curing time and high compressive and flexural tensile strengths. By adding Poraver®, the thermal insulation properties can be influenced and a lower specific weight can be achieved.
THE BENEFITS OF PORAVER®
---
With the slightly rough surface of Poraver® a good adhesion to different resin
systems is possible. A surface treatment is in most cases not necessary to
guarantee high mechanical properties of the compound.
Reduces product weight

Improves thermal properties 

Purely mineral 


 Slower cooling of cured samples 

 Reduces thermal stress in the components

Easy tooling of cured parts
In formulations with Poraver® the conventional aggregates are replaced by volume by Poraver®. The volume amount of resin stays constant. Because of the low density of Poraver® there is a shift in parts by weight of the formulation.
Please note:
It is important that you make your own tests to find out what advantages you can achieve with Poraver® expanded glass. We gladly support you!
PORAVER® SAMPLE SERVICE
Would you like to thoroughly test out Poraver® expanded
glass granules for your application? No problem!