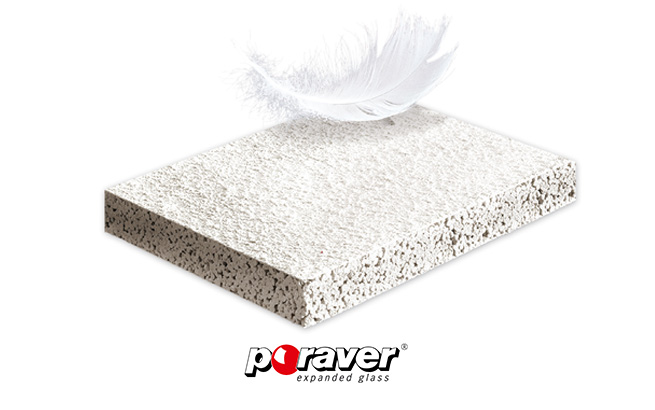 LIGHTWEIGHT PANELS WITH PORAVER®

LOW WEIGHT, EASY PROCESSING AND NON-COMBUSTIBLE
---
Poraver® is the ideal basis for various types of panels. The low weight, high rigidity and easy processing in particular have made high-quality lightweight panels, kitchen worktops, acoustic panels and facade carrier boards with Poraver® very popular. Panels with Poraver® can do even more: They are not sensitive to heat and cold, highly resistant to humidity and they have very good acoustic properties.
PORAVER® LIGHTWEIGHT PANEL 
APPLICATION EXAMPLES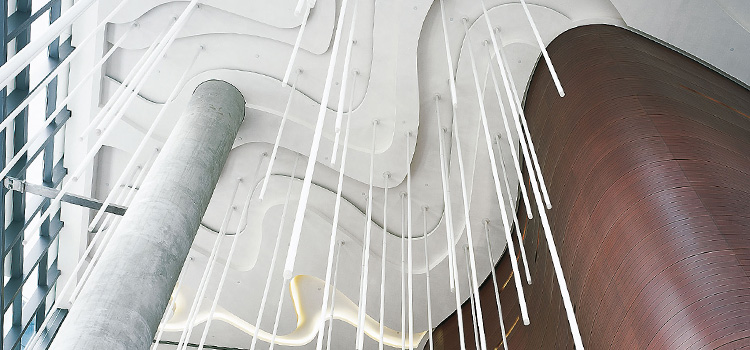 APPLICATION EXAMPLE
ACOUSTIC PANELS
---
The porous structure of acoustic panels in combination with Poraver® is ideal for absorbing sound. As a result, additional sound openings can be avoided – this creates a seamless look. There are various panel systems based on Poraver® to improve the acoustics in rooms and halls. These innovative systems combine sound insulation, a seamless look and if required air conditioning features in one product.
APPLICATION EXAMPLE
CARRIER BOARDS FOR VENTILATED FACADE SYSTEMS
---
Because it is not sensitive to heat, cold and moisture, Poraver® has proven  ideal as raw material in carrier boards for rear-ventilated facade systems. These lightweight boards are suitable for forming curves and can be fitted with plaster, glass or natural stone cladding. Poraver® ensures a low weight and a high degree of resistance to mechanical stresses.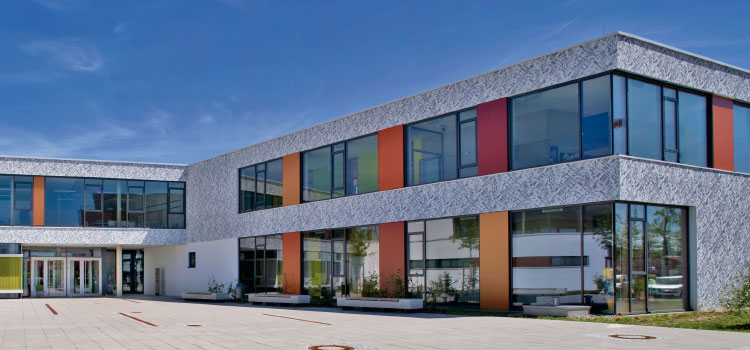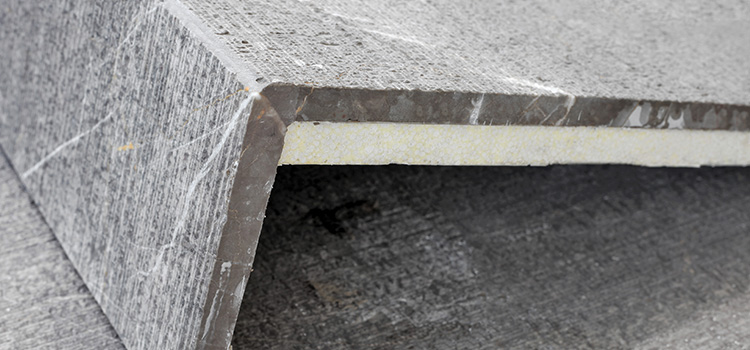 APPLICATION EXAMPLE
LIGHTWEIGHT PANELS AND COUNTER TOPS
---
Poraver® offers the best conditions for use in lightweight panels. It is very lightweight, enormously stable, moisture-resistant and does not burn. Thanks to their low weight, panels with Poraver® are easier to handle and for this reason they are popular with processors and installers. The panels can be easily worked and mounted, similar to wood.
APPLICATION EXAMPLE
FIRE RESISTANT PANELS
---
Poraver® is pure glass. It is not flammable and does not cause any harmful gases to develop in the event of a fire. With a class A1 fire safety rating according to DIN 4102, Poraver® is ideally suitable as an aggregate in purely mineral fire resistant panels. The weight reduction as well as the high compressive, flexural and abrasion resistance of the panels with Poraver®open many possibilities for this application.
THE BENEFITS OF PORAVER®
---
OPTIMIZE YOUR PRODUCTS WITH OUR LIGHTWEIGHT FILLER MADE OF RECYCLED GLASS
Weight reduction

Non-flammable

Excellent screw retention properties 


Improved thermal insulation properties

Improved sound absorption

Easy to cut and fasten
PORAVER® SAMPLE SERVICE
Would you like to thoroughly test out Poraver® expanded
glass granules for your application? No problem!