PORAVER® LIGHTWEIGHT CONCRETE
A BUILDING MATERIAL WITH MANY BENEFITS
---
Poraver® gives lightweight concrete (LWC) specific advantages. The low density of light weight concrete makes it possible to design load-bearing building parts with slimmer dimensions. Its thermal insulation properties make it the ideal building material for new construction and the restoration of old buildings. In addition, light weight concrete is non-combustible, sound-absorbing and particularly economical. With Poraver® expanded glass granules as an aggregate, lightweight concrete becomes a purely mineral and ecological building product which can simply be recycled if needed.
LIGHT WEIGHT CONCRETE APPLICATION EXAMPLES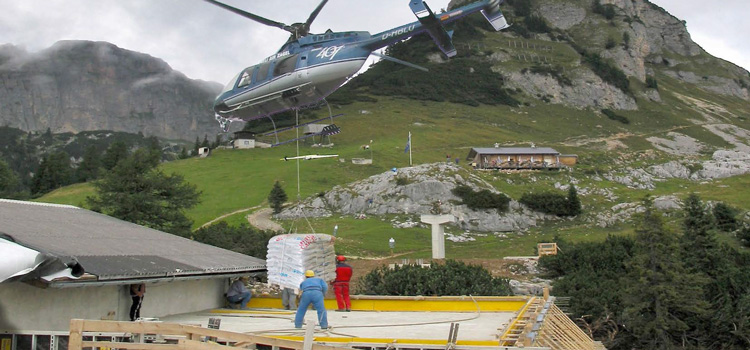 APPLICATION EXAMPLE
LIGHTWEIGHT CONCRETE FOR CONSTRUCTION
---
There is a wide range of applications for lightweight concrete. Structural lightweight concrete gets its reduced weight from Poraver® and it is used for components and wall and floor elements. Depending on the formulation, the compressive strength of regular concrete according to DIN 1045 can be achieved. Load-bearing parts can be designed with slimmer dimensions since the dead weight of the overlying component parts determine their dimensions. This offers a new degree of design freedom in building construction, civil engineering and bridge construction.
APPLICATION EXAMPLE
THERMAL INSULATING LIGHTWEIGHT CONCRETE
---
The lower the bulk density, the better the thermal insulation – this is why Poraver®, with its porous grain structure, achieves very good thermal insulation values in lightweight concrete and helps to save heat energy as well as reduce emissions. Raw Poraver® by itself has an R-value of 2/inch. Lightweight concrete reduces transport costs and enables faster work. Depending on its composition, lightweight concrete can be conveyed by means of conventional concrete pumps or delivered in ready-mix concrete trucks.
APPLICATION EXAMPLE
LIGHTWEIGHT CONCRETE PANELS AND STONE VENEERS
---
Thanks to modern molding techniques and material formulations, natural-looking stone veneers and entire wall panels can be manufactured of lightweight concrete. Poraver®, as an aggregate, supports optimal results of the material through its consistent quality and easy processing. With Poraver®, lightweight concrete is purely mineral and does not burn. There is no risk of carbonization or harmful emissions.
APPLICATION EXAMPLE
SPECIAL CONCRETE
---
With Poraver®, special concretes are lightweight, cold- and moisture-resistant and durable. In particular, the combination of low bulk density and high strength makes Poraver® a suitable lightweight aggregate for exposed concrete, fiber-reinforced concrete as well as laminate and textile concrete.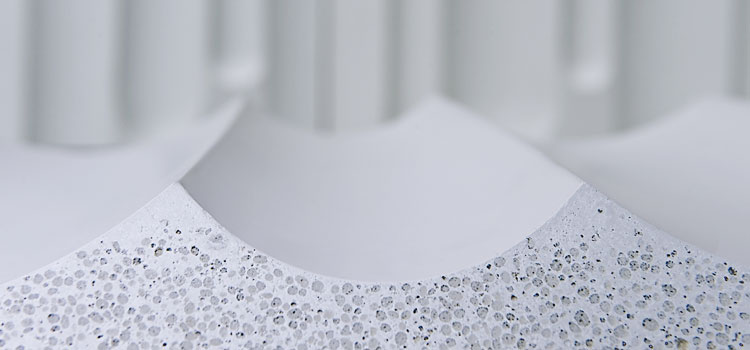 THE BENEFITS OF PORAVER®
---
OPTIMIZE YOUR PRODUCTS WITH OUR LIGHTWEIGHT FILLER MADE OF RECYCLED GLASS
Reduced density

High degree of compressive strength

Improved thermal insulation properties

Improved freeze/thaw performance 


Lightweight concrete with Poraver® is pumpable

 Suitable for ready-mix concrete trucks

Purely mineral

 Recyclable monolithic construction
PORAVER® SAMPLE SERVICE
Would you like to thoroughly test out Poraver® expanded
glass granules for your application? No problem!