3D PRINTING
3D PRINTING WITH PORAVER®

---
Our lightweight Poraver® expanded glass is an ideal 3D printing material. The small spheres have only 20 % of the weight of sand and can be used in the common additive production process with 3D powder bed printers with a variety of binders, in selective laser sintering (SLS) or for the concrete 3D printing (contour crafting). With its low density and high strength, Poraver® promises a significant reduction in the weight of printed shapes and large parts. Areas of application include prototyping, the production of components as well as direct mold making. Poraver® is also particularly suitable as an aggregate for the 3D printing of concrete. Entire buildings can be easily produced in this way with integrated insulation.
PORAVER® 3D PRINTING
APPLICATION EXAMPLES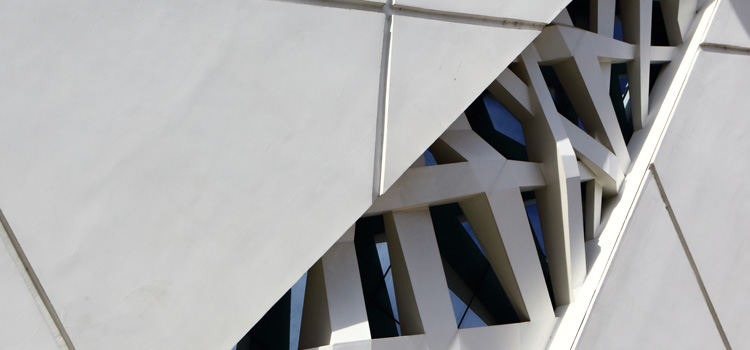 APPLICATION EXAMPLE
3D OBJECTS
---
Shape-optimized construction elements on a bionic basis can often be produced using conventional manufacturing methods only at significant expenditure and effort. 3D printing, with its large degree of geometric freedom, offers a promising alternative here. Using Poraver® can reduce the weight by up to 80 %, load-bearing parts become more slender and the subsequent processing is easier. In a powder bed printer with binder-jetting technology, Poraver® replaces sand, without any further adaptations. The binder, for example, silicate (water glass), holds the grains together in the wet bonding process. Because of the slightly rough surface of Poraver®, adhesion to many different binders is easily possible. Therefore surface treatment is generally not needed to obtain good mechanical properties of the bond.
APPLICATION EXAMPLE
CONTOUR CRAFTING 3D CONCRETE PRINTING
---
3D printers as tall as a house produce houses and entire residential areas in a very short amount of time. The house is drafted on the computer and the data are then converted by the printer. Various viscous building materials, such as concrete, are used for this purpose. The computer-controlled spray nozzle piles up thin trails of the concrete little by little. The component parts form, layer by layer. The material weight is reduced through the use of Poraver®. More layers can be applied at once and without support when printing overhangs. The amount of binder is also reduced and the finished walls and building components parts have better thermal insulation.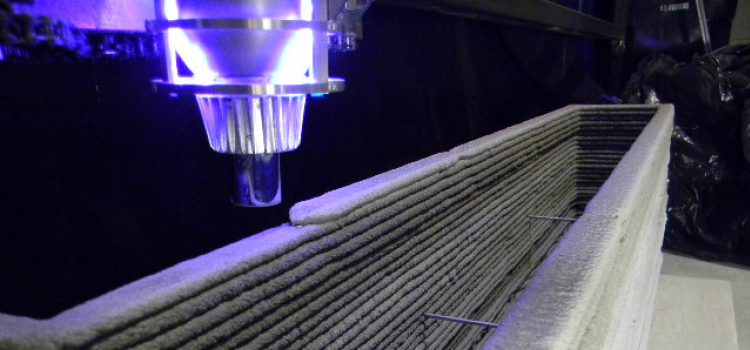 THE BENEFITS OF PORAVER®
---
3D PRINTING WITH OUR LIGHTWEIGHT FILLER MADE OF RECYCLED GLASS
Reduced weight

Less binder consumption 

Improved thermal insulation

Short manufacturing times


Larger overhangs possible

Simplified processing

Non-combustible granules
PORAVER® SAMPLE SERVICE
Would you like to thoroughly test out Poraver® expanded
glass granules for your application? No problem!