PORAVER® - TEST OUT OUR PRODUCTS
REQUEST NO-OBLIGATION SAMPLES
---
Would you like to thoroughly test out Poraver® expanded glass granules for your application? No problem! Just fill out the form at the end of this page and click on "No-obligation request". We would be happy to send you sample materials of the requested grain size.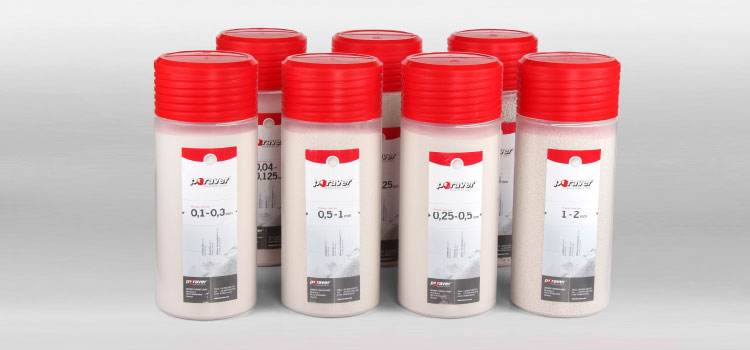 NO-OBLIGATION TESTING
PORAVER® SAMPLE TUBES
---
The Poraver® sample tubes with all eight grain sizes as samples for inspection.
You will receive test material of the various grain sizes in our practical 4 liter sample tube.
NO-OBLIGATION TESTING
METAPOR® SAMPLE
---
Metapor® is a metakaolin which contains expanded glass and which can be used as a reactive, pozzolanic additive in lime- and cement-based binder systems as an active filler. More information
SAMPLE REQUEST®
TRY OUT OUR PRODUCTS
---
If you require several 4 liter sample tubes or larger amounts of Poraver® to test out, send us a brief message with the desired quantity in the "Comment" text field provided. Please note that this sample service is addressed to industrial users. We would be pleased to provide you with our price list for private customers or refer to appropriate sources of supply.
Please note: You will receive an automated E-mail from us after successfully submitting your request.
Please confirm this E-mail, as otherwise we will not be able to further process your request. Many thanks for your help.