PORAVER® – GRAIN SIZES
VARIOUS GRAIN SIZES FOR MANY DIFFERENT APPLICATIONS
---
Poraver® expanded glass granules are available in different grain sizes from fine 0.04 mm to 4 mm . Thanks to the defined grain size distribution, Poraver® can be used for many different areas of application. The creamy-white Poraver® is industrially manufactured according to a method we developed and it offers a reliable raw material solution with consistent quality. To maintain the high standard, our production sites and processes are certified according to ISO 9001.
0.04 – 0.125 mm
0.1 – 0.3 mm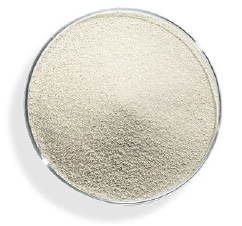 0.25 – 0.5 mm
0.5 – 1 mm
1 – 2 mm
2 – 4 mm
DOWNLOADS
Detailed additional information on the Poraver® products can be downloaded here as a PDF.
PORAVER® SAMPLE SERVICE
Would you like to thoroughly test out Poraver® expanded
glass granules for your application? No problem!