THE VERSATILE
LIGHTWEIGHT

AGGREGATE
MADE FROM POST-CONSUMER RECYCLED GLASS
---
Poraver® expanded glass is a versatile lightweight aggregate for high-quality building materials and industrial products. PORAVER® offers a mix of outstanding characteristics which no other product in this spectrum has. Despite its low density, Poraver® is very resistant to pressure. It not only acts as thermal insulation but also absorbs sound, dimensionally stable over the long term, and resistant to fire, moisture and chemicals. Poraver® consists of recycled glass and is 100 % mineral.
In 1983, Poraver® was the first expanded glass granule made of post-consumer recycled glass on the market. The development of the manufacturing method was the basis of the success story which is still going on today. Since then, we have been manufacturing lightweight aggregates at our production sites in Germany and Canada for customers and distributors throughout the world. We are the largest expanded glass granule manufacturer and market leader worldwide.
PORAVER® SAMPLE SERVICE
Would you like to thoroughly test out Poraver® expanded
glass granules for your application? No problem!
THE BENEFITS OF PORAVER®
---
Our creamy-white lightweight aggregate with bulk densities starting at 190 kg/m³ is 100 % mineral, free of broken grains and available in different grain sizes from 0.04 mm to 4 mm. With Poraver® expanded glass, industrial products become more lightweight, more economical and easier to work with. The unique combination of positive characteristics makes it possible to optimize products with Poraver® in many ways:
Cost reduction

Improves product characteristics

Thermal and sound insulation


Weight reduction

Easy to use


Optimizes ecology
PORAVER®
GRAIN SIZES

---
Poraver® expanded glass is available in seven fractions from 0.04 mm to 4 mm in bags, big bags (FIBC) or bulk material.
0.04 – 0.125 mm
0.1 – 0.3 mm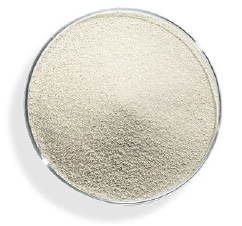 0.25 – 0.5 mm
0.5 – 1 mm
0.5 – 1.25 mm
1 – 2 mm
2 – 4 mm